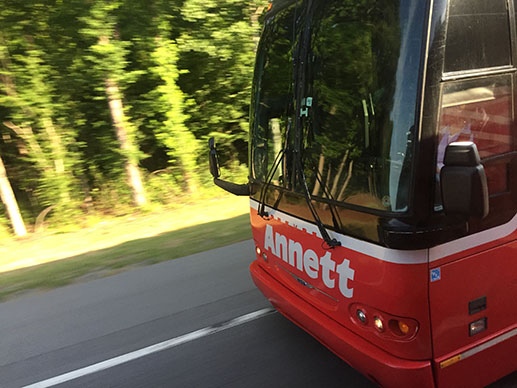 Over the years, we've gotten pretty good at understanding what our clients need and want. It comes down to most planners wanting reliable, safe transportation for the best affordable price. What often comes in conflict with affordable prices is WHAT DAY the planner wants to travel. Some choose less reliable and safe transportation options to ensure they get a cheaper rate for the specific day they want. I'd highly encourage you that if your event isn't date-specific, BE FLEXIBLE! You JUST CAN'T AFFORD to cut corners when selecting a bus company! It's way too risky!
Here are some recommendations to consider that some of our most experienced planners have committed to in order to "have their cake and eat it too"!
Take your End-of-Year trip in the Fall or Early New Year.
Reason 1: It's cooler in Florida during this time of year!
Reason 2: You have so many more days to choose from to get a cheap rate!
Reason 3: The kids don't care when they travel. Perhaps tie the trip into their academic focus!
Reason 4: The parks are LESS crowded so you'll get to do more!
Book your trip early
Reason 1: High demand dates sell out 4-6 months prior. Secure your buses early!
Reason 2: Rates increase as availability decreases
Choose a Monday or Tuesday
Reason 1: Less demand for these days allows for lower rates!
Reason 2: It's no harder to start your week on a Tuesday after a Monday field trip than it is to start your week on a Monday after the weekend of fun!
Reason 3: Offers huge BUDGET savings! Use the savings to help the financial burden on your parents or have an ice cream social when you return!
Planning early really comes down to choosing a date when others aren't traveling! Annett developed a DISCOUNT RATE calendar to help you plan your next outing. You can access it on our website at https://www.annettbuslines.com/main-calendar/. Plan early and SAVE! Get your Quick Quote today!